The Mauldin Group

2019 Marketing Trends Executive Luncheon
Tuesday, January 29, 2019, 11:30 AM - 1:30 PM
On Tuesday, January 29, The Mauldin Group, one of Atlanta's leading digital marketing agencies, is holding a one-of-a-kind executive luncheon on 2019 Marketing Trends for business owners, managers and their staff. This event will uniquely address marketing trends for experts in the Home Services Industries, while offering entrepreneurs the rare opportunity to network directly with others, both in their own and other industries that relate to their business.
---
Additional Information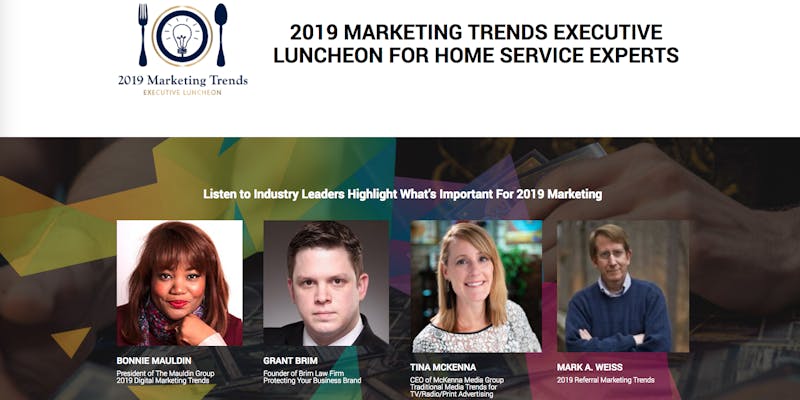 2019 Marketing Trends Executive Luncheon
Learn from a host of inspirational speakers who will cover marketing trends for 2019, share risks related to marketing policies many companies may be facing with the new year and most importantly how to gain the inspiration to charge ahead to profitability with 2019's new marketing trends. This event is for company owners, this is the perfect opportunity to get the team out of the office to enjoy a wonderful, catered luncheon at the beautiful Country Club of The South and expand the whole team's knowledge of digital marketing as related to your individual business.